Today Karla delivered a baby girl at 5:45 pm local time. She weighed 4.03kg (6lbs, 11oz) and measured 51cm (just shy of 20 1/2 inches). She has yet to be named. The whole story of the delivery will come later (I'm aching to get to bed).
Here are a few pictures for all of you abroad.
Push! Karla hard at work.
Baby is catching her breath, but still looks a little blue.
Three is the magic number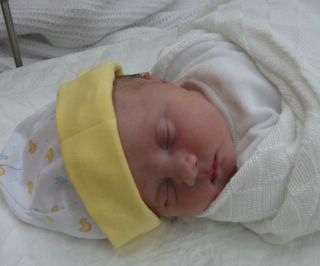 Aysha sleeping off the day's ordeal